[From Bill Powers (2011.02.03.0900 MST);
Rick Marken (2011.02.03.0725) –
Gavin Ritz
(2011.02.03.15.30NZT)

I was really taken aback last night reading an old classic by John R
Pierce

of Communication Theory fame.

On page 85 of Man's World of Sound (1958 version Doubleday
Publications) he

clearly shows how a control system will work in the nervous system,
brain

(with reference signal and comparator) with respect to speech and
sound, now

this is hardly a theory he puts forward, but it is the first time I
have

seen this diagrammatic concept outside PCT.

I'd like to see that. Could you scan it and post it or point to
where

we can see it on the net.
Those interested: try Googling on "Elkind and control theory."
You'll get a Google book on the history of engineering psychology,
showing what was going on in the 1950s at the same time I was working
with Clark and MacFarland to develop a "feedback theory" of
behavior. Behind it all, of course, are the control-system engineers of
the 1930s and 1940s from whom both the engineering psychologists and I
got most of our ideas (including terminology like reference signal and
error signal).

http://www.hfes.org/web/pubpages/adolescence.pdf
Taylor and Birmingham in particular, though widely quoted, failed to see
the whole control system inside the person. Instead, they depicted the
"human operator" as a simple stimulus-response system embedded
in a feedback loop.

http://books.google.com/books?id=7omZDULZyCQC (see
chapter 20)
I've done some screen-shots from the B & T paper to show where
engineering psychology was in 1954, the year after I went to the V. A.
Research Hospital where R. K. Clark and I were to start up a new medical
physics department and I was supposedly to get half of my time to devote
to control theory. I think it was B & T who gave psychology an excuse
for not altering the basic concept of human organization implicit in
control theory.
My ideas diverged from those of leaders in engineering psychology like
Taylor and Birmingham at the Naval Research Laboratory and others at
Wright-Patterson Air Force Base. So I was swimming against the tide
almost from the start. B & T saw man as just one component, an
"error detector," in a control system – a stimulus-response
system. Wiener had gone a little farther than that, but not a lot. He
still saw the control system as an input-output system, with a little
feedback thrown in. Anyway, here it is – you'll see how B & T were
working against us in the second paragraph: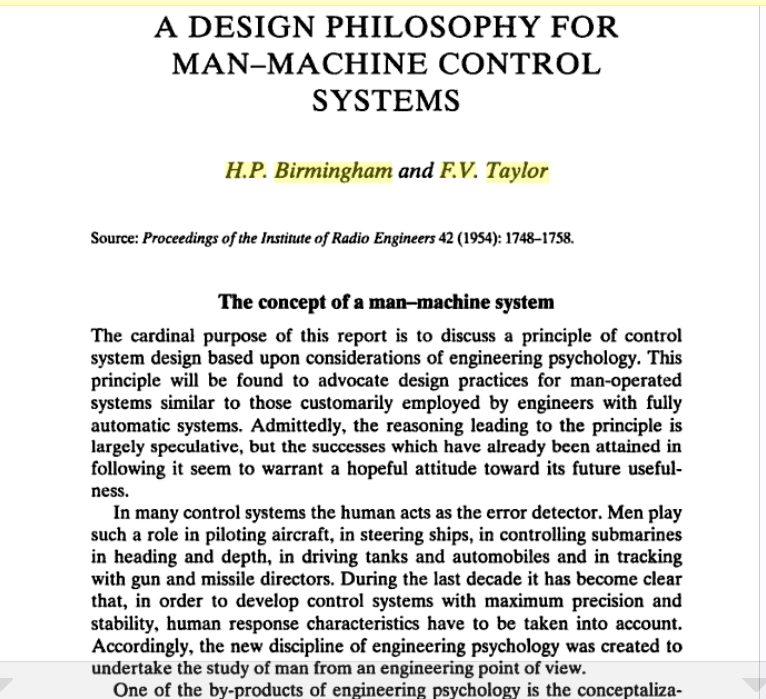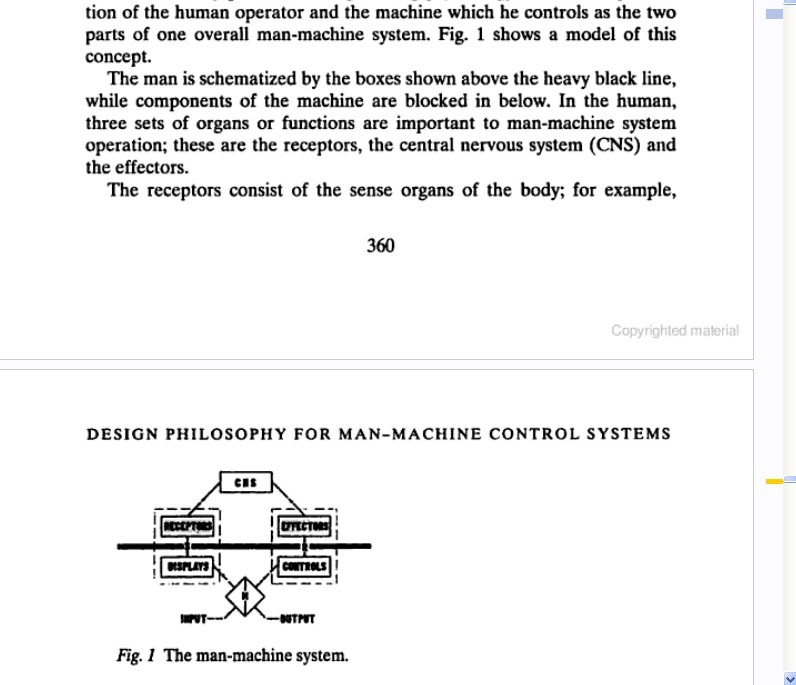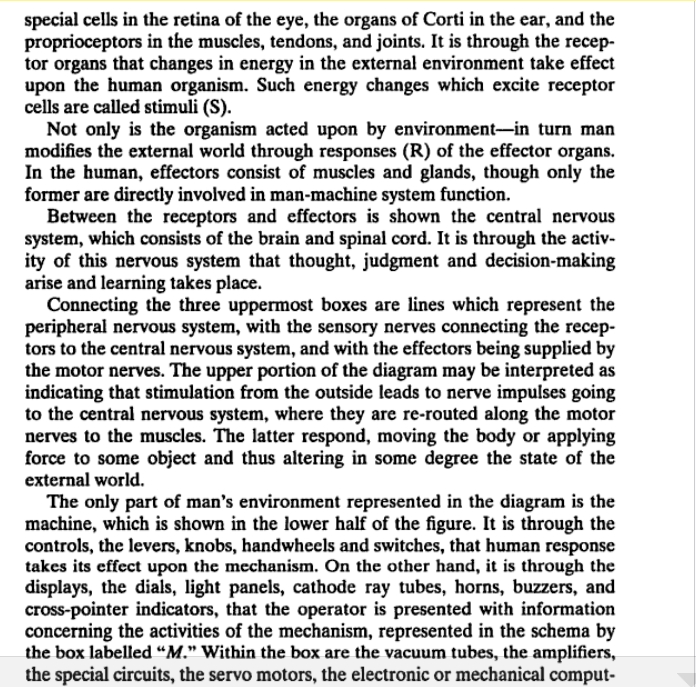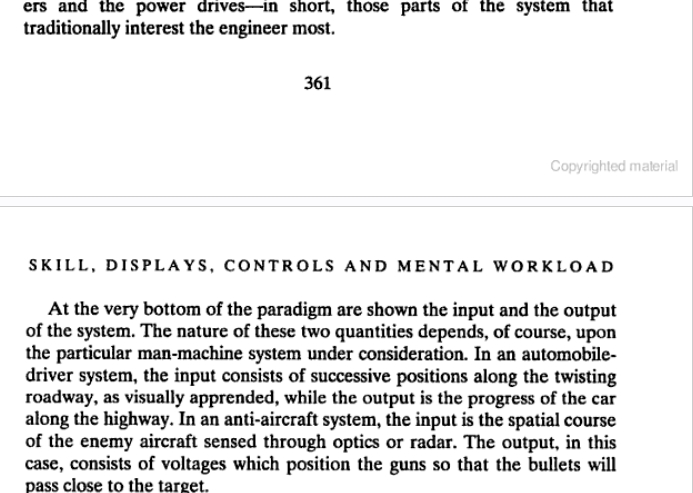 So it goes, to commemorate that connoisseur of human-made disasters, Kurt
Vonnegut.
Best,
Bill P.