[From Fred Nickols (2015.11.13.0755)]
One of the late, great figures in my field of performance improvement is noted for saying, "A good example is worth its weight in gold."
Below is the formal PCT model with most of the explanatory text removed and the hammer and nail example inserted.
Comments? Corrections?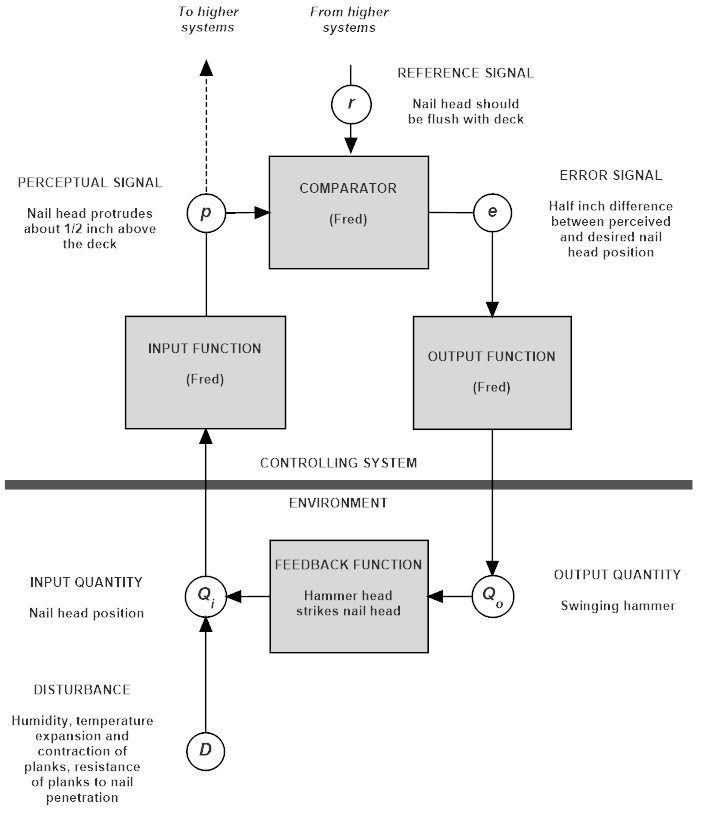 Regards,
Fred Nickols, CPT
DISTANCE CONSULTING
"Assistance at a Distance"
The Knowledge Workers' Tool Room
Be sure you measure what you want.
Be sure you want what you measure.
image001.emz (11.8 KB)