[From Rupert Young (2017.10.21 11.00)]
  Martin, I thought I'd model and run your flip-flop function to

see it in action, but it's not quite working as I would have
expected.
  The circuit diagram configuration is attached. The triangles are

PCT control systems, but in this case only the perceptual
functions are configured.
  Here is the output from the nodes, with Aness and Bness as sines

of different frequencies. (Note: colours are swapped on each
graph; due to bug).
  Is this what you would have expected? As the "sum" nodes are

accumulators and Aness is initially stronger (after time 3.0E-4)
the B value is suppressed negatively and never recovers.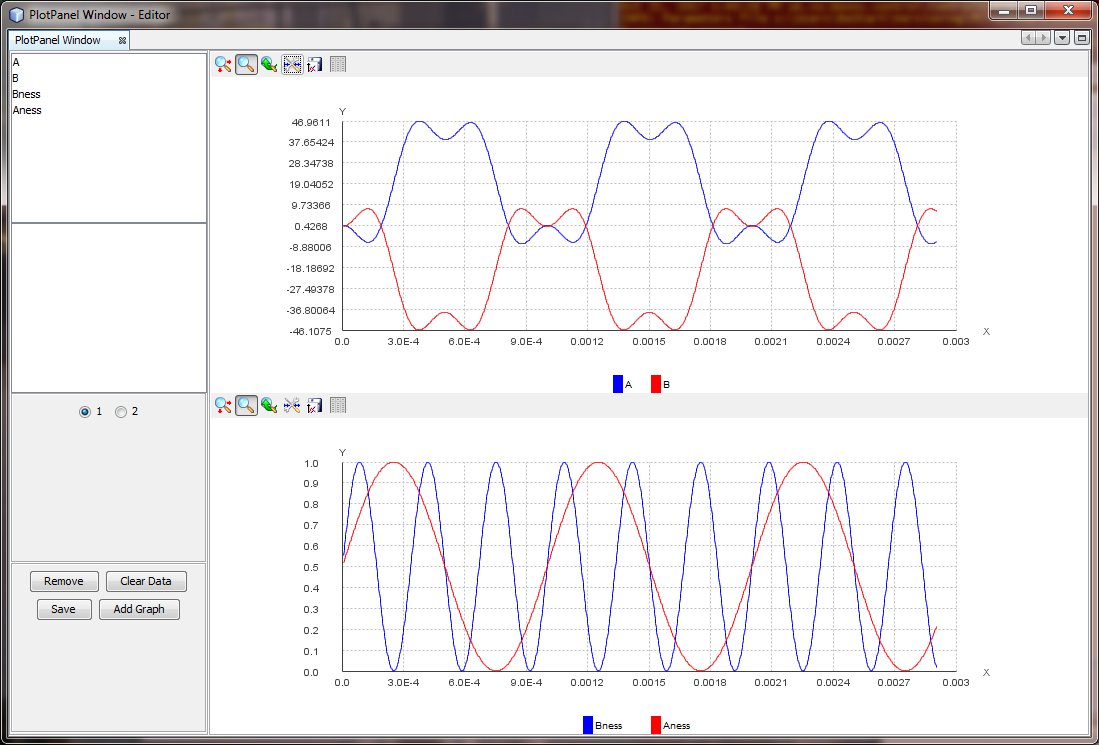 Any suggestions for modifications?
Regards,
Rupert

Category.pdf (17.7 KB)