What is Happiness? I ask after having read the following statement by Blaise Pascal made over 300 years ago that seems consistent with and explainable by PCT.
"All men seek happiness. This is without exception. Whatever different means they employ, they all tend to this end. The cause of some going to war, and of others avoiding it, is the same desire in both, attended with different views. The will never takes the least step but to this object. This is the motive of every action of every man, even of those who hang themselves." (Blaise Pascal, translated by W. W. Trotter, Pensées (Thoughts), Digireads.com Publishing, 2018, p. 90)
For example, Pascal's thought seems to overlap with the quote attached that is grounded in PCT. (See the attached for details. You are welcome to use or share it).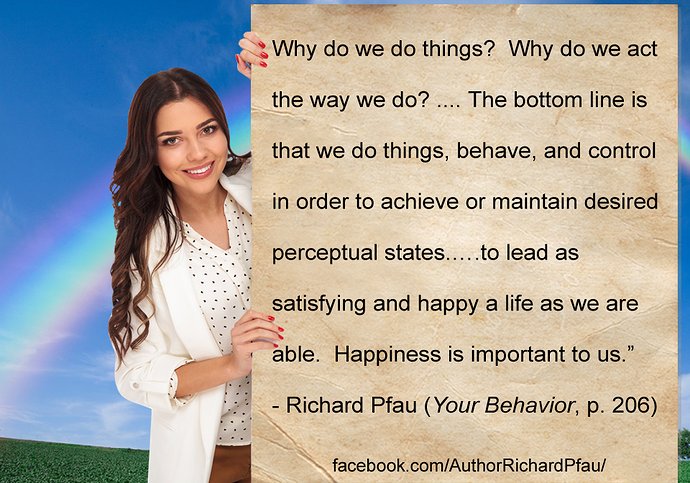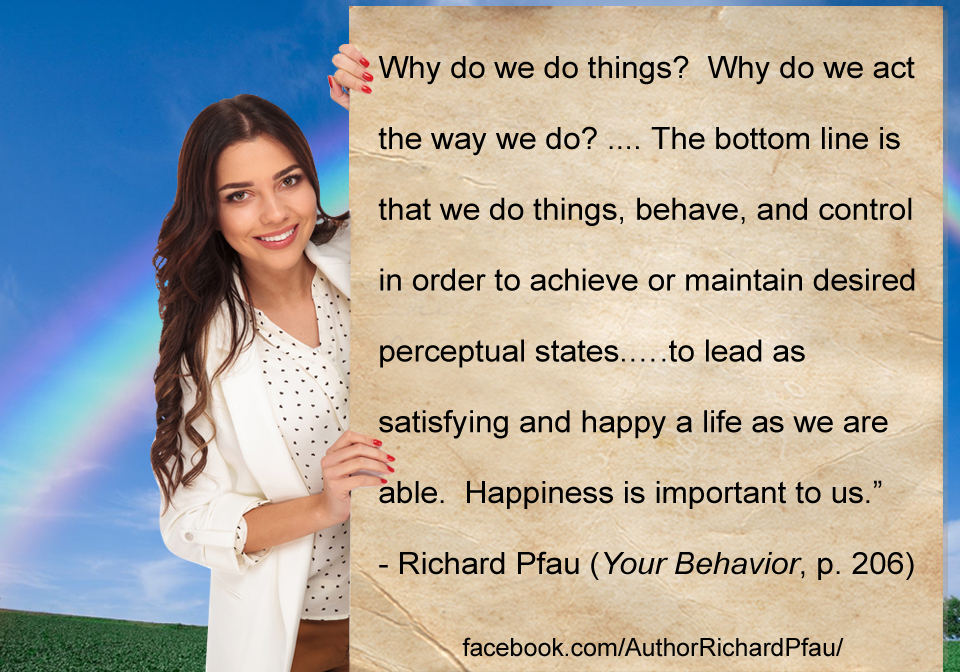 And so, Happiness as viewed with PCT in mind seems to be a state of satisfaction that occurs when one's desired perceptions are achieved by avoiding, reducing, or eliminating neural error signals that result from differences between perceptual and reference signals. This state of pleasant satisfaction may be short-term or long-term. In the short term, Happiness occurs when an especially important perception at that moment is experienced. Looking at Happiness over a longer time frame, we can say that a general state of Happiness occurs when one's desired perceptions, both important and less important, are nearly always achieved.
Does such thinking about Happiness and PCT seem on target? If so, might we define Happiness this way:
Happiness: A pleasant state of satisfaction that occurs when one's desired perceptions are achieved, experienced, or maintained.