[Philip 6/5]
RM: The results of this experiment shows that there is no aspect of the stimulus input to a control system that seems to serve as the cause of the responses that control that input.
PY: Here are the results of my run.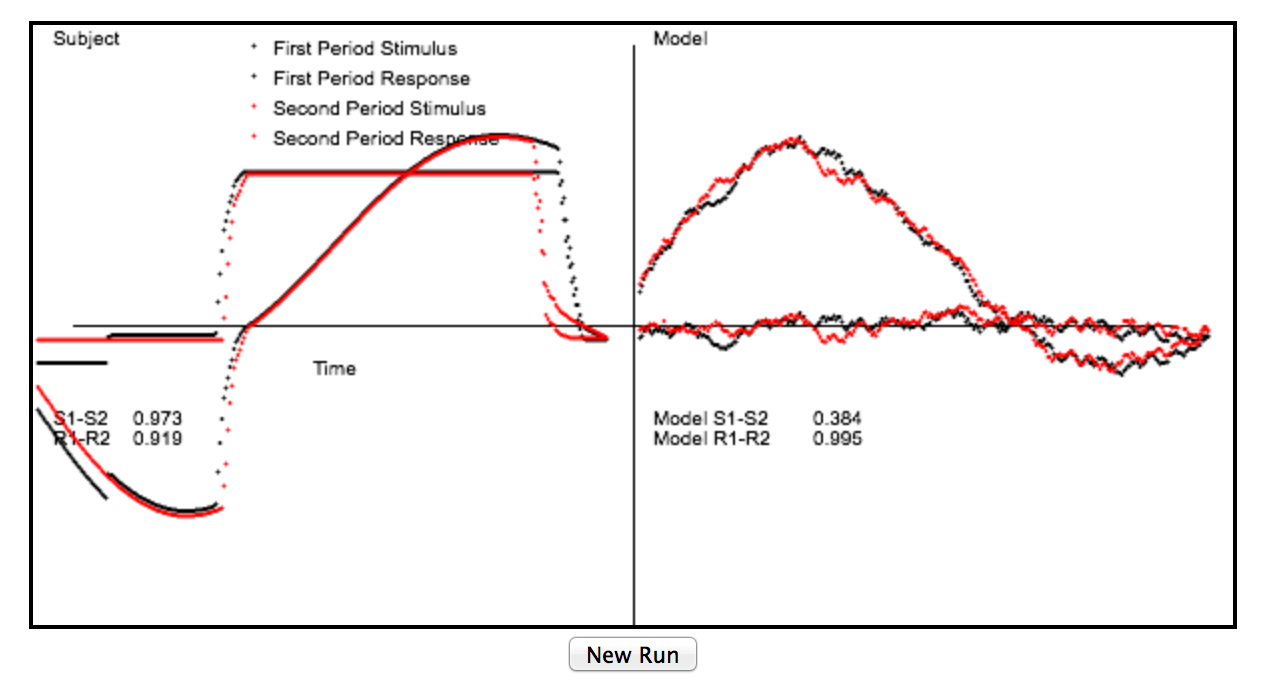 Can you explain these results? Hint: my response was a "movement made from memory".