[From Fred Nickols (2015.11.25.1147)]
I sent this earlier today but it never showed up. Anyway, I've updated the levels diagram (see below).
Comments? Corrections?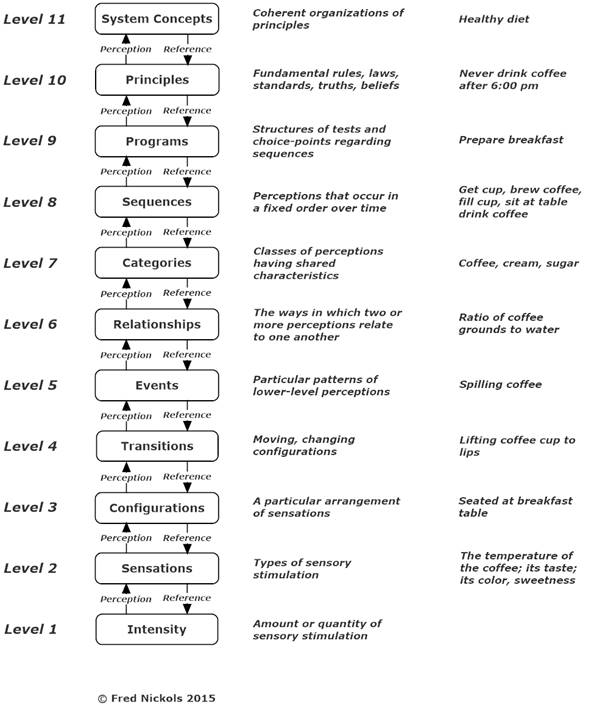 Regards,
Fred Nickols, CPT
DISTANCE CONSULTING
"Assistance at a Distance"
The Knowledge Workers' Tool Room
Be sure you measure what you want.
Be sure you want what you measure.