I've just published a preprint with a model that can produce elliptic trajectories when tracking elliptic targets across different rhytms, from slow to fast, also including non-rhytmic trajectories.
There is a two-level model. On the lower level is a 'standard' target tracking model, and on the higher level are two controlled variables - the angle or phase difference (d-phi) and the size difference (ds), as shown on this diagram: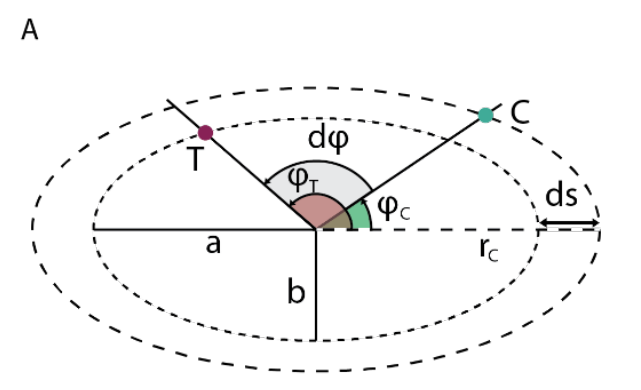 Here is a diagram of the model: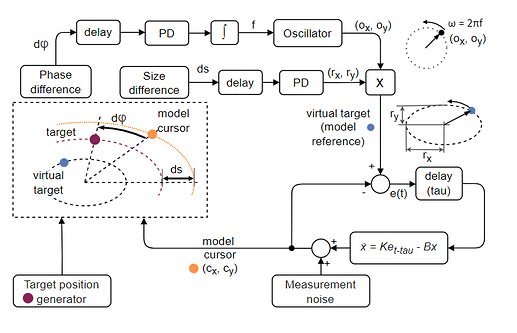 And here is how well it reproduces human tracking: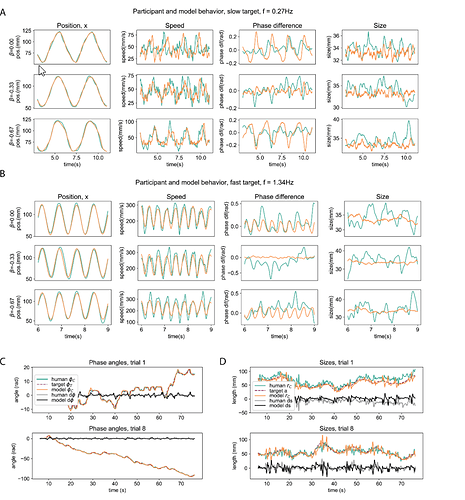 Figure 6. Direct comparison of one participant and model behavior in the same tasks (model in orange, participant in green).
A)
In tracking a low frequency target, model and participant behave similarly in measures of position in the x dimension, speed, phase difference and ellipse size.
B)
In tracking a high-frequency target, the model shows more regularity, while the participant shows more randomness in behavior.
C)
The model with the same parameters also reproduces participant phase and trajectories from Experiment 3, where both the target phase and target size were smoothed random signals.
D)
The model ellipse size is closely reproducing participant cursor ellipse size in experiment 3
So, it is a proposal for controlled variables involved in creating elliptic trajectories, including the speed-curvature power law. There is the TCV, there is a model. Not enough participants at the moment to attempt a peer-reviewed publication, but I suppose I'll come to that.